This course has been accredited by Online Academies. On successful completion of this course you will be able to download or print off a PDF of your Online Academies Certificate (please note: you will also be given the opportunity to have a hard copy of the certificate printed off and posted out to you for a small additional charge). If you would like to view a sample of the certificate, please click here.
On completion of your course you will also be able to have your certificate endorsed and accredited by the CPD Certification Service for recognised CPD Hours.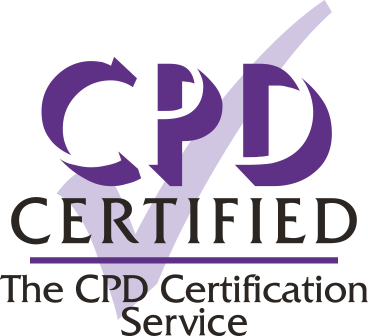 The CPD Certification Service was established in 1996 as the leading independent CPD accreditation institution operating across industry sectors to complement the Continuing Professional Development policies of professional institutes and academic bodies. The CPD Certification Service provides recognised independent CPD accreditation of our courses.
At the conclusion of each module there is a multiple choice question assessment. This will help you remember the main points of the lesson and act as a check that you have retained the essential knowledge and understanding of that particular section. The results can be seen instantaneously and you can correct wrong answers. When the result is satisfactory you can progress to the next module.