But first, a bit of information about what Online Academies can offer…
The OA Criminology for Beginners Diploma and Criminology Diploma Intermediate have been designed to give students a comprehensive understanding of all things criminology, from the UK justice system to the different types of crime. As a result, we see our courses as a springboard for your criminology career, a stepping stone to your future.
Did you know that you don't need any formal qualifications to enter the police force? Or to be a prison officer? Because of this, these careers are competitive. Studying an OA criminology course will boost your CV and give your job application for these careers an edge. It will also arm you with foundational knowledge that you can build on in further study.
Now to careers…
Prison officer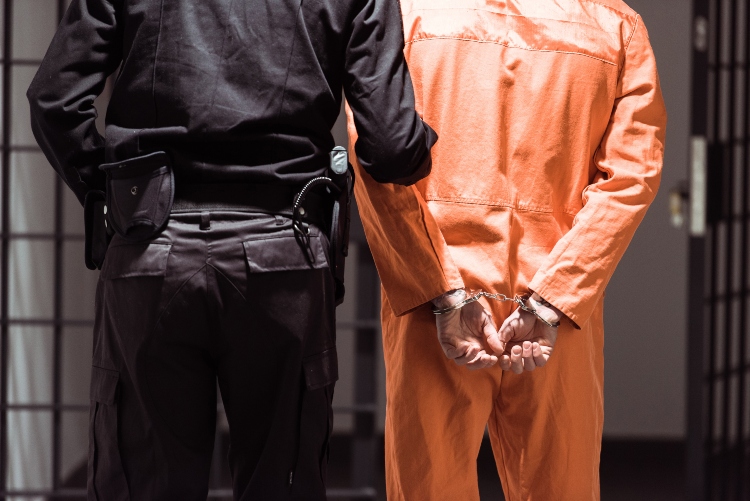 What are the responsibilities?
Prison officers manage and control prisoners, in a safe and lawful manner, and maintain prison order. This often involves using authorised physical control/restraint. They're also responsible for performing security checks on visitors, prisoners and other staff members to ensure that the prison environment is kept safe and secure for all. The role demands that officers adhere to, and comply with, national policies regarding prisoner safety and promote suicide prevention, anti-bullying and other causes relating to prisoner welfare.
There is the opportunity to progress in this career by working towards a supervisory role – which involves managing staff and having more responsibility – or a specialist role, such as working on rehabilitation projects, or with vulnerable offenders. Managerial roles are also available.
How much could I earn?
Salaries are dependent on the grade of officer, the number of hours worked per week and location. For most locations across England, a prison officer can earn up to approximately £23,000 (41 hours/week), but those in a London prison can expect a base salary of just under £30,000 with an additional allowance of £3,000 for the same number of hours. Prisons in London, the South and South-East tend to pay the most and the minimum salary for a prison officer role is around £20,000 per annum.
How do I get there?
You don't need to have any qualifications to become a prisoner officer, but completing a criminology course may help to boost your application.  You need to be at least 18 years old, have the right to stay and work in the UK, and pass a background and security check.  After applying for the role, you will undergo a series of tests to see if you're the right fit for the role, including the Prison Officer Selection Test (POST). This tests your reading, writing and numeracy skills.
For the position you also need to be medically fit, as the job requires physical and mental resilience, and you'll need to have strong communication and interpersonal skills along with:
Patience
People management skills
Teamwork skills
Self-confidence
Decision-making and organisational skills
Police officer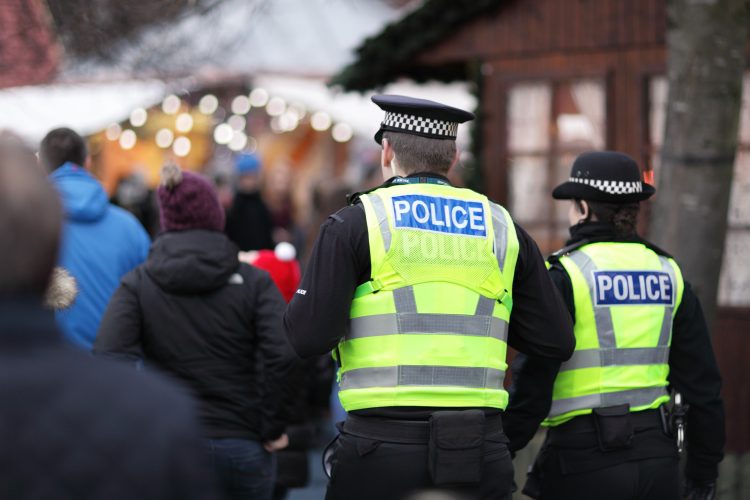 What are the responsibilities?
Police officers are responsible for maintaining law and order within the community by providing a visible presence through patrol duties. To deter crime they work closely with their own community, but also work on a larger scale by providing security for national events etc. Other responsibilities include: attending court trials, interviewing suspects and victims and creating crime reports, and arresting individuals, all while adhering to human rights and health and safety laws.
Police officers can progress in their career depending on their years in service. They can become sergeants, inspectors or chief inspectors, and with increased responsibility comes increased pay.
How much could I earn?
The average starting salary for a police officer is approximately £21,500. This is dependent on location, however. Those working in London and the South can receive additional pay allowances of around £6,000 per annum. With experience (typically 7 years), officers that have worked towards a higher status (e.g. chief inspector) can earn up to approximately £58,000 per annum.
How can I get there?
You do not need any formal qualifications for police officer roles, but it may be advantageous to show your interest in policing by completing a course, for example. You will need to be 18 years or older and a British, Commonwealth, EU or EEA citizen (or have permission to stay and work in the UK). You'll have to pass a series of assessments in a variety of areas: maths, writing skills, decision-making and communication skills. You also need to be medically fit for service and will have to undergo personal checks, including a background check.
Holding a higher education qualification in policing, especially at postgraduate level, can be advantageous for gaining a promotion within the force, although it is not necessary.
To succeed in the role you generally need to have:
Excellent communication skills and tact for sensitive situations
Understanding of personal responsibility
Mental and physical resilience
Tolerance and patience
You also need to be confident, calm, honest and trustworthy.
Youth (and community) worker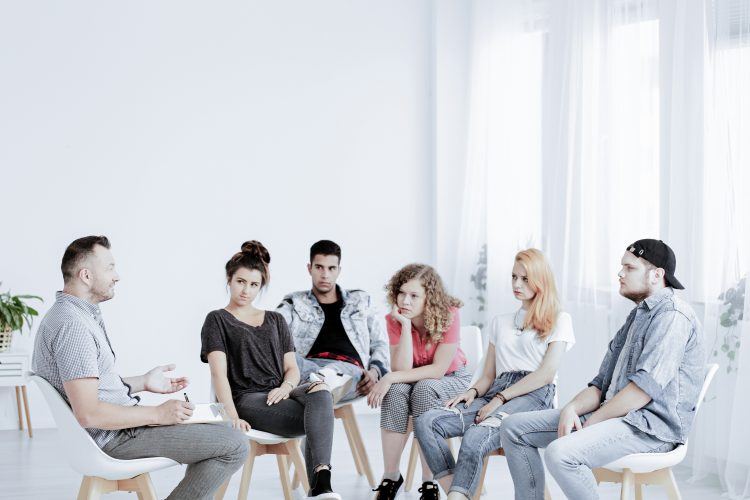 At first glance, this job may seem a far stretch from jobs typically associated with criminology. However, an understanding of the motivation behind people's actions, and different types of crime, can be transferred to a career as a youth worker. The 'Understanding Youth Crime' module from our Criminology Diploma Intermediate  explores why young people turn to crime and how this can be prevented through the right support. Therefore, enrolling on the diploma is a great starting point for those interested in this role, but are unsure whether to progress with further study.
What are the responsibilities?
Youth workers support young people (typically aged 11 – 25) with their personal, educational and social development. They're responsible for assessing the needs of young people and putting plans in place to ensure that vulnerable youths reach their full potential. They identify sources of funding for specific projects and advocate young people's rights and interests. There is a great deal of collaboration with other authorities in this role. For example, youth workers could work with the police to rehabilitate young offenders within their communities, or to deter vulnerable youths from pursuing criminal activity.
With experience, a youth worker can specialise in working with a specific age or ethnic group, or in a certain area (e.g. gang prevention). Career progression can also come in the form of a managerial role as a youth work manager or a youth work project coordinator. Normally, this requires several years of experience as a youth worker.
How much could I earn?
The average salary for a youth support worker (someone who is not a fully qualified youth worker) is £21,000, whereas experienced professional youth workers can earn anything from £23,000 to just under £40,000.
How can I get there?
To work as a professional youth worker, you will need a minimum of a BA Hons (undergraduate degree) in youth work, or a related subject. This degree must be recognised by the National Youth Agency (NYA). However, if you live in Wales, a degree is not required for a youth and community worker position. You will also need to pass a Disclosure and Barring Service (DBS) check to be eligible for this position.
To work as a youth support worker, you will need to have achieved a level 3 or 4 qualification (normally a diploma) in youth work practice or a related subject, such as health and social care.
You will also need the following skills and attributes:
Excellent interpersonal and communication skills
Patience, tolerance and resilience
Organisation, creativity and flexibility
Commitment to helping young people
Sensitivity and a good understanding of confidentiality
 Probation officer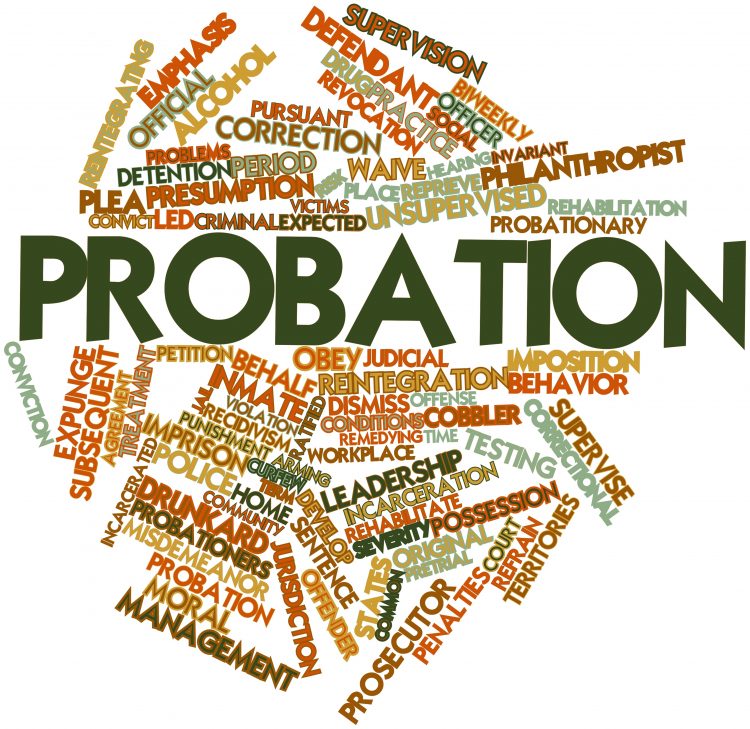 What are the responsibilities?
Probation officers work with offenders to reduce the incidence of them reoffending. They do this by supporting, and supervising, them in their community and helping them to understand the impact of their crime on others. The role also involves interviewing offenders and victims before sentencing, to help magistrates decide on the most appropriate sentence, and running programmes to change offenders' behaviours and attitudes. Probation officers can work with the victims of crime, too.
Career progression comes in the form of a senior position or a managerial role. These roles can be obtained through experience, years in service and further training.
How much could I earn?
People enter the profession as probation service officers. Salaries for this role range from £22,000 to £27,000, whereas qualified probation officers can take home up to £36,000. With experience and additional responsibility, probation officers in a senior position earn £37,421 on average.
How can I get there?
You will need at least a level 5 diploma, or an undergraduate degree, in probation practice, community service or a related subject, such as criminology. You're also required to have an excellent understanding of core areas, including the criminal justice system and penal policy and punishment. If you already have a degree in a relevant subject, you will need a Graduate Diploma in Community Justice. With the correct qualification, you can qualify for the role by completing specialised probation officer training (Professional Qualification in Probation (PQiP)).
You will also need to have the following skills:
Excellent communication
Good decision-making
Attention to detail
Planning and organisation
Resilience
Teamwork
Report-writing skills
Of course, these are just a few of the different career options available to those with an interest in criminology. If you're inspired to follow one of these career paths, why not start your journey today with one of OA's criminology diplomas? Your future career is just a few clicks away!