If you are tired of your nine to five and in search of a new and exciting career, you've come to the right place. A career in the nail design industry could be the perfect escape. With flexible hours, creative satisfaction and increasing demand for skilled practitioners, there is really no better place to set up shop.
At Online Academies, we know that the competition in this profession is fierce. As the demand for primed and preened nails increases, so does the amount of nail design businesses. This is why we provide such a variety of nail courses. We want our students to give themselves a professional edge and develop the knowledge and skills they need to become industry leaders. To help you along the way, we've broke down our course content in this blog post to help you decide which one (or two, or three, or four) to choose.
If you want to work as a nail technician, the first thing you should do is learn how to perform a basic manicure and pedicure. This diploma aims to provide our students with the knowledge, confidence and skills they need to perform these procedures. During the course of the qualification, participants will learn everything from the anatomy of upper limbs and hands and lower limbs & feet to the structure and disorders of the nails. On top of this, students will broaden their knowledge in areas such as: nail care, manicure and pedicure procedures, hand and foot massage, sterilisation and hygiene procedures and common problems.
If you see a nail as a blank canvas, this could be the course for you. Decorated nails are becoming an increasingly popular luxury. Fashionistas will pay big bucks for nail technicians with an artistic flare. If you fancy a slice of the action, then now is the time to enrol. Don't worry if your painting skills aren't quite up to scratch, though. When you are enrol on this course, you are already well on your way to becoming a nail artist. Learn all the tips, tricks and techniques you need to create elegant and intricate designs. Nail art and design is an essential skill for any practicing or aspiring nail technician.
The role of a nail technician is extensive. As well as being able to carefully apply and intricately decorate nails, the individual must also be able to consult on the general health of the client's hands and feet. In some cases, professionals must be able to offer basic massages, manicure and pedicures, too. This course has been specifically designed to help individuals develop the necessary skills the need to become accomplished nail technicians. The syllabus provides training across the board; covering all of the relevant areas in great detail.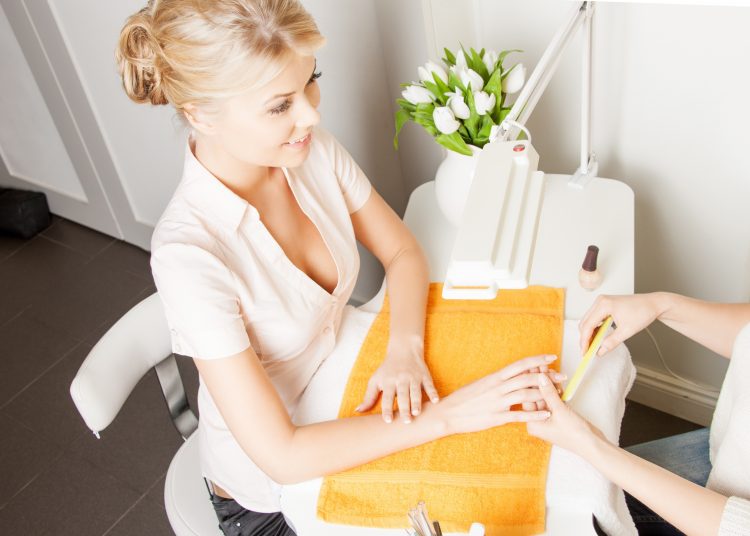 Acrylic overlays are the most durable type of artificial nail. They also provide a durable, natural looking fingernail for the client. This is likely why they are so popular. Often, acrylic is used to extend the client's natural nails. Generally, these kinds of nails will last between two and three weeks; after this period a number of maintenance and infill procedures will need to be performed on the client's extensions to keep them in good condition. This course will teach you how to apply, extend and maintain nails using acrylic. It also includes information on manicures so that you will not need to do a separate manicure qualification.
Choose this course and discover what it takes to become a nail industry professional. This qualification will teach you everything you need to know about nail care, design and maintenance. It will also teach you a few things about business. Say goodbye to boring offices and repetitive shifts as you work through a number of engaging modules. Units include: nail enhancement systems, health and safety, anatomy and physiology, nail disorders and shapes, manicures, application of liquid and powder, infills and maintenance, application of gel and gel infills and maintenance.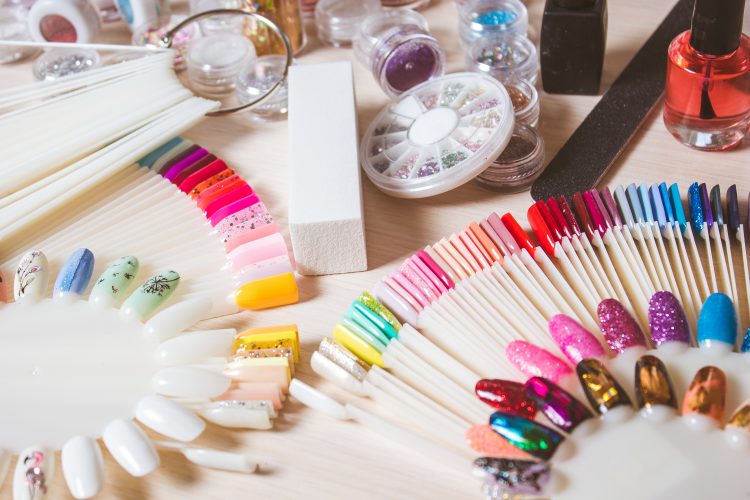 Gel nails are a popular alternative to acrylics. This is because they have very similar properties and benefit from increased flexibility. Much like acrylics, they can be worn, painted and decorated in the same way. Gel nails are usually applied using a UV light. They should last between three and four weeks and then following that, they will need maintenance treatments. Studying towards this diploma will give you the knowledge and expertise you need to become a gel expert. This is a perfect qualification for complete beginners and a handy addition for already qualified nail technicians.
A natural manicure gives the client a subtle elegant look. This course aims to teach you how to carry out a natural nail manicure to a professional standard. There are a number of skills involved in this process. All of which will be taught on this course. These skills include: soaking the hand, cleaning the nails, shaping the nails, removing and moisturising the cuticles, massaging the hand and wrist and application of polish.